Hey there,
[name]

.

We create high-impact films for mission-driven leaders like you and [business name] to help you reach your Godly goals.
[name], your dream demands attention.
You're on a mission to [sum up what their mission is but make sure it's accurate].
We want to join you on that journey by creating a high-impact film showcasing [something successful outcome would go here]. You're great at [something they do well here], we're here to help you [something you're going to help with].
We're Green Clock. We can make others FEEL the difference you are making and we're ready to get to work!
Our High-Impact Film Work
The Dreamer: Rosenbauer Heros-Titan Pro
The Dream: Equip firefighters with the best and safest technology to protect them and the people they serve
How they're changing the world: Bringing awareness to firefighters across America of the safest helmet in the industry through one man's story
How we helped: Through creation of a high impact film, we shared the real life story of an American firefighter
The Dreamer:
Dane County District Attorney's Office
The Dream: Put an end to gun violence in Dane County
How they are changing the world: Bringing awareness to the uprising of gun violence in Dane County through the stories of several DC residents
How we helped: Through creation of a high impact film that shares their stories and helps their audience not only be aware of the issue but feel it as well
The Dreamer:
Chef Dave Heide with Little John's
The Dream: Provide fresh food to everyone and support organizations working on ending food insecurity
How he is changing the world: Opening a pay what you can restaurant with real chefs and real kitchen equipment
How we helped: Used high impact film to draw out Chef Dave's story to be used to find the funding he needs to support this dream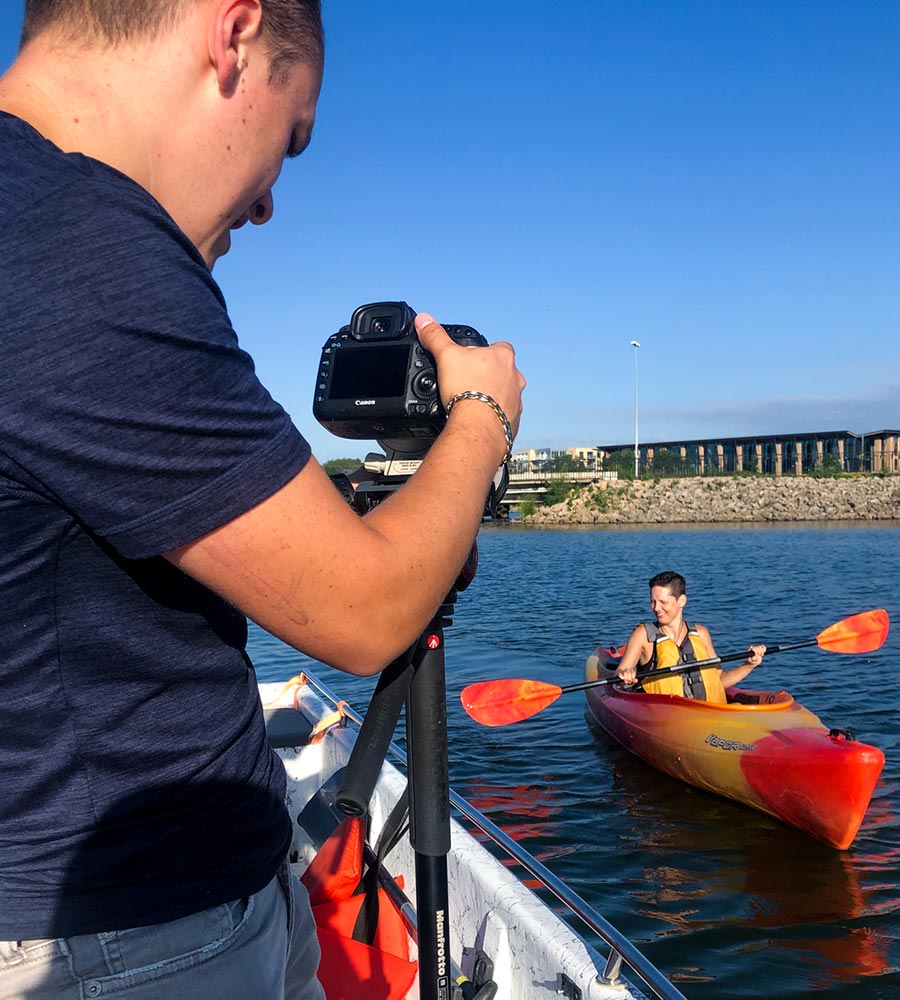 You need a high-impact film if:
You wake up every morning longing to do even more good.
You need something big to continue your impact.
You have a dream that goes against the grain.
You value impact over income and people over profit.
You need a better way to rally people behind your dream.
We follow a simple, 5-part process.
1. The Dream
First, we'll uncover everything we can about your dream and how you can impact the lives of those around you.
2. The Plan
Then we'll create a plan and strategy to support you in meeting your Godly goals with a high impact film campaign.
3. The Shoot
Next, we'll schedule and prepare for the shoot. Don't worry if you've never been on camera before. We've got you covered!
4. The Edit
Through professional editing of color, audio and narrative, this stage is where your story will come to life.
5. The Impact
Lastly, we'll get your high-impact film in front of others so you can start changing the world with your mission!